What is Qc?
Please read carefully so save time and serve you guys more efficiently.

What is Qc (Quality Control)?
After your order is paid, Check for Qc(Quality Control) within 3 business days via email with a exclusive link to the photos of the shoes that Coco ship to you.
In link you need to check informaiton about: Address / Quality / Style / Size
How to confirm Qc?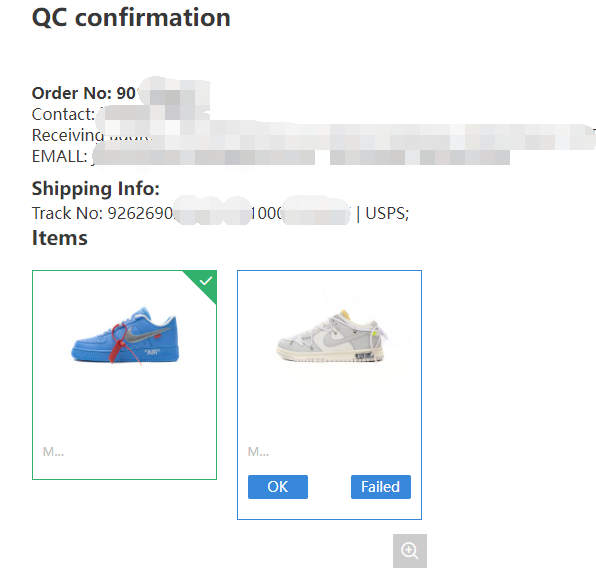 Press "ok" Signify that everything is correct and shipment.
Press "Fail" Contact us indicate the reason or error.
Tracking number updates take 3 business days to update on the Qc link and website.
(You can also "Track Order" by following this link here.
P.S: NO MORE processing after confirmation.
Click the right icon to contact us.
You can also check FAQs to see how else I can help by following this link here.
Coco Shoes more than thousands of shoes styles, We only sell best reps shoes.

Your cart is currently empty.